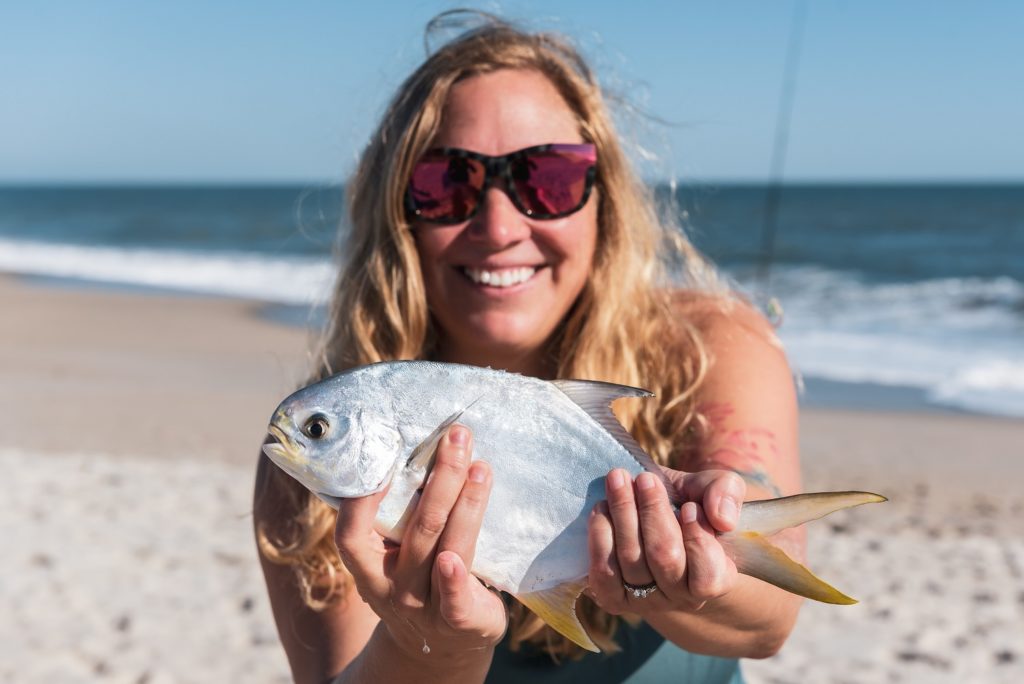 Pompano fishing Florida beaches came back with a fury last week along with multiple other target species. What more could one ask for during a beach fishing excursion in the middle of the summer? Surf fishing anglers rejoiced as the wind and seas finally subsided from the first half of June that brought with it unfavorable conditions. With that being said, water clarity improved and swells settled. This, in turn, created a phenomenal opportunity to get out there and do some pompano fishing or snook fishing. These headliner target species definitely are the main attraction for most. But let's not forget about the supporting cast that was also firing off.
Surf fishing charters near Sebastian Inlet north to Satellite Beach produced great catches of pompano, whiting, margate, croakers and snook. Family fun for everyone when the bite gets this hot. If you have any impatient anglers that are difficult to wrestle into a day of beach fishing, now is the perfect time. Take a kid fishing to provide him nonstop reeling action with a blitzing croaker and whiting bite. Greatly benefiting from the lack of distance from shore, makes it an accessible and exciting fishery for families. Use Fish Bites, shrimp or sand flea for best results.
Pompano fishing Florida – inherently a fall through spring fishery with the occasional resident fish hanging around the Central East Coast. This year has more to offer for the shore fishing anglers willing to put in the work. Surf fishing reports from Indiatlantic to Sebastian Inlet produced pompano catches in the double digits last week. This uncommon event should be celebrated and seized upon. With that being said, get the surf fishing equipment together, round up the family, hit the the beach for fun in the sun!