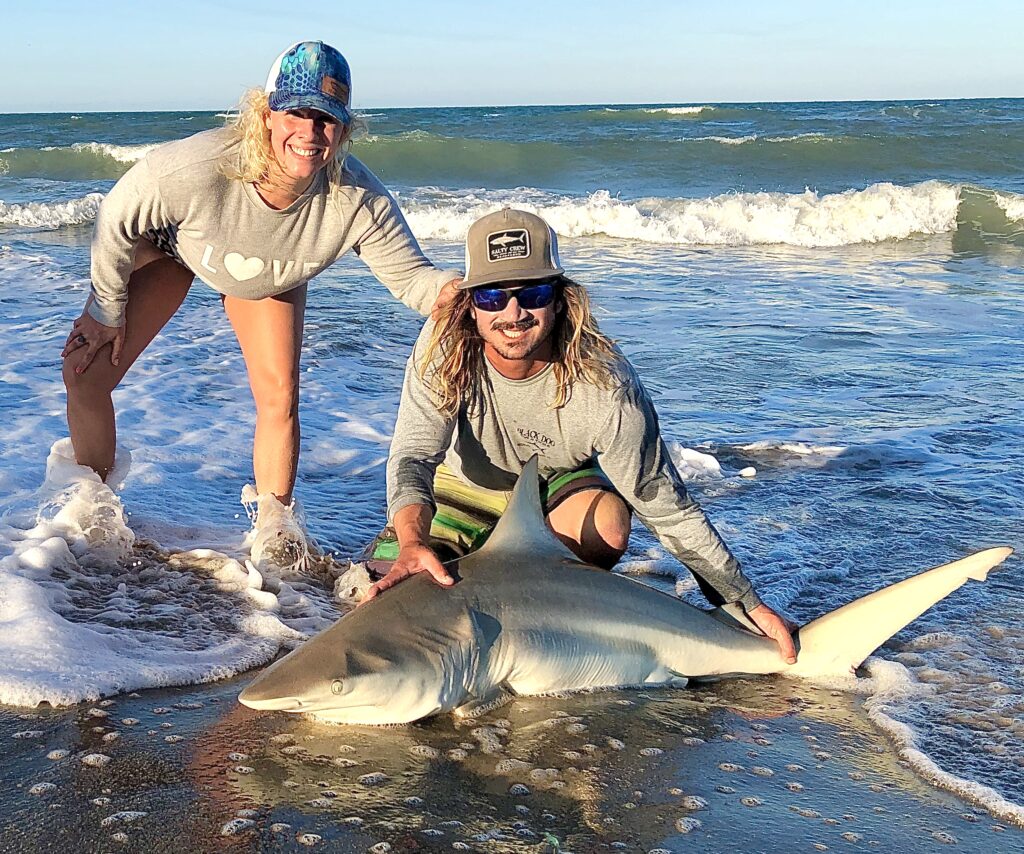 Surf fishing along the Space Coast looks to remain strong with pompano, whiting, bluefish and flounder available on local area beaches. The sand renourishment projects will absolutely deteriorate the beach and surf fishing conditions, so make sure to stay clear of those "projects". Additionally, the blacktip shark migration will be in full effect! So if chasing trophy sharks is in your wheelhouse then spring months have a lot to deliver.
Pompano fishing looks to remain consistent if you can stay with the pockets of fish. As these fish charge back to the north we should get another shot at higher-quality pompano fishing. Although finding cleaner water will continue to hold the keys to success. Be sure to look for shades of blue and green waters with a translucent look when the waves roll through. Consequently, fish the edges of deep troughs and sandbars for the highest probability of finding a concentration of fish feeding.
In addition to the pompano coming back through, we can celebrate the whiting bite that's typically very good this time of year. Traditionally March and April have a phenomenal whiting bite of large bull whiting. This year has been on the slower side when compared to years past. Certainly, I'm looking for that to change for the better as we approach this spring fever and really get an opportunity for insane whiting bites.
The go-to rigging for pompano, bluefish, whiting and drum will remain the standard pompano rig with circle hooks, beads and floats. Using multiple color beads and floats is a sure fire bet to find the optimal color combination fish prefer that day or tide. Rig your pompano rigs with live sand fleas, cut shrimp, or clams for the best opportunity to catch pompano and whiting. With that being said if it's bluefish you're after then make sure to use chunks of fresh cut bait on the same pompano rigs with a heavier leader.
In conclusion, it looks to be an outstanding month of surf fishing from Port Canaveral and Cocoa Beach south to Sebastian Inlet. Spring marks one of my favorite times of year because of the diversity on tap. With everything from pompano to blacktip sharks to catching flounder on jigging rods it's a fun time to fish the beach. Make sure to get out there and spend time on the beach and surf fishing with the family. If you want to book a beach fishing excursion, then please contact us online or directly at 321-205-4672.