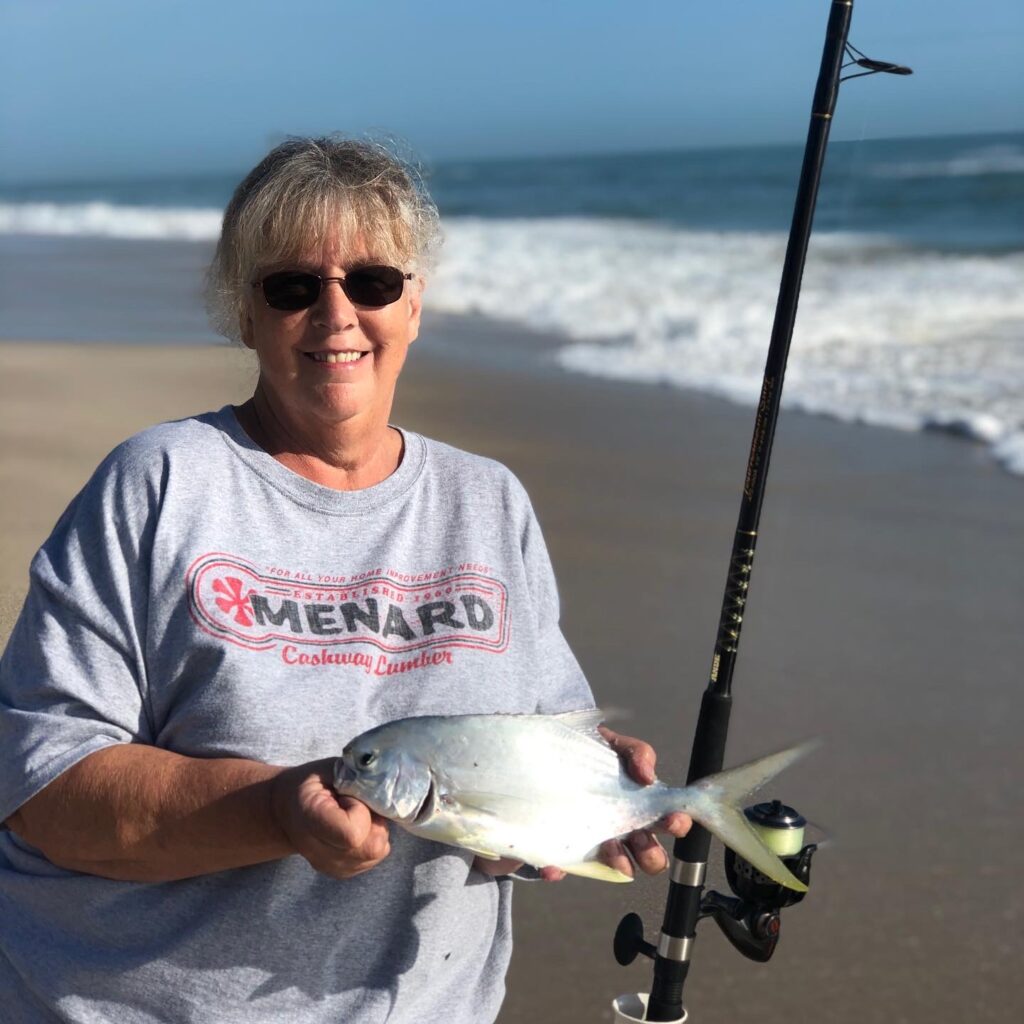 Brevard County winter surf fishing persisted with challenging conditions over the prior week. Large swells and heavy rip currents made it tough to present and maintain surf rigs on local area beaches. This combined with debris from the hurricane made it quite the task to effectively fish the surf. With that being said there are fish available to catch for those who can fire out the right equipment for the job at hand. Pompano, jack crevalle, redfish, black drum, whiting and bluefish were the most commonly caught species.
As mentioned prior it wasn't an ideal week of surf fishing along our coast. But the best bites came with our custom-tied pompano rigs with electric chicken Fishbites and fresh shrimp. Black drum are thick right now and most of the puppy drum are smaller, but fun to catch and beautiful colorations when they're this size. Along with the black drum the smaller-sized jack crevalle persisted at times with a relentless attack.
Knowing of the challenging conditions it remains key to know how to read the beach and water. Too often surf anglers setup without that knowledge and are destined for failure when there's swell and current happening. You want to be able to distinguish the depth changes, troughs and runouts for the best opportunities. These areas continue to hold fish even in the most trying conditions. Being able to locate these areas of fish concentration will get you an entirely different result then those who don't understand this concept.
The highlight of this weeks surf fishing catches were definitely the keeper sized pompano, bluefish, black drum and redfish. All of the above species were eating similar rig colors in the ebbing waters off the rip currents. Worth the mention is all redfish must be released on our local waters. The fish pictured in this article was quickly released to ensure a healthy survival.
If you're interested in learning the sport of surf fishing at a professional level, we have another seminar coming up this Saturday, December 17. There are 5 spots left available. The cost is $150 per individual and we provide all the equipment and expertise to get you surf fishing like a pro. Seminar includes equipment, rigging, bait options, knot tying, how to read the beach, surf casting lessons and fish targeting techniques. Call 321-205-4672. With the fishing forecast clearing up for the upcoming weeks, nows the time to get dialed in for the holiday season.