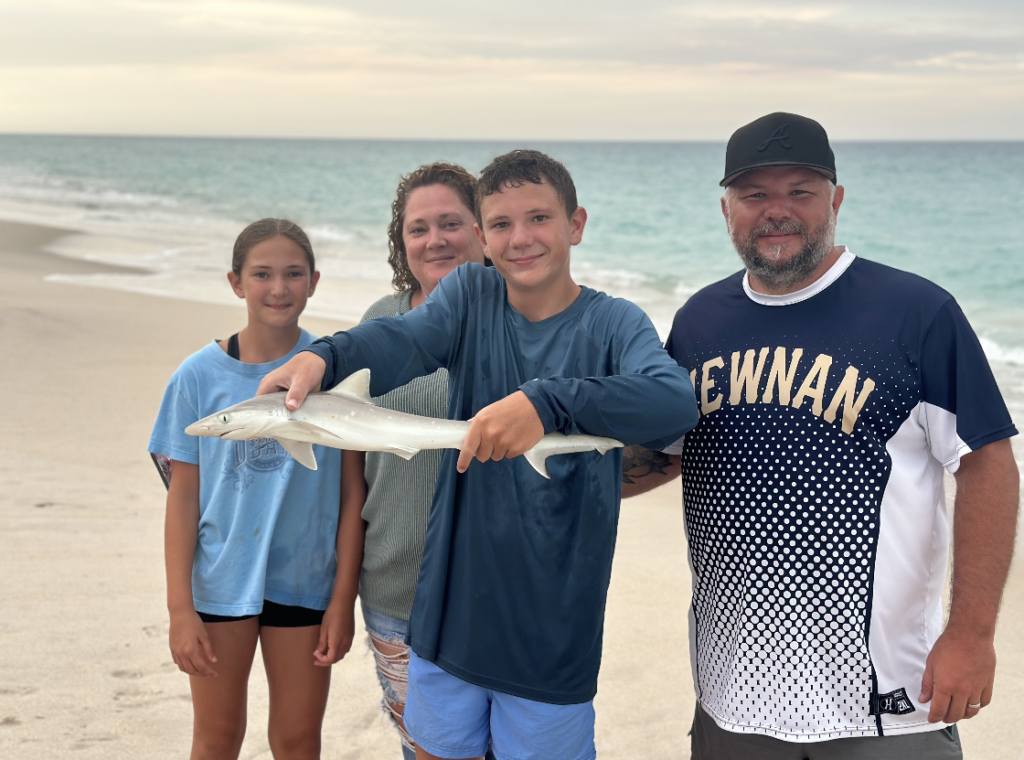 Big fish mayhem for the months of July and August. The highly anticipated summer snook fishery from the beach hasn't disappointed. Giant snook continue to be caught with various rigs and styles from the shore of our Space Coast beaches. Furthermore the consistency of the pompano bite has been another pleasant surprise.
Cocoa Beach Surf Fishing Charters continues to catch mid to large keeper size pompano on each trip out. Due to the water clarity allowing for more opportunities has led to a flourishing surf fishery in these summer months. In addition we're beginning to see more and more crustaceans and bait sources along the surf zone. This directly results in the prized predatory fish such as pompano, black drum and snook being caught with consistency.
Not to mention the whiting bite continues to contribute to overall catch bags for the day. All in all it's been a great month to fish and looks encouraging moving forward. With the fall mullet run right around the corner the expectations for fish flurries persist. Soon enough we'll have tarpon and snook going acrobatic in the surf zone.
The top baits for pompano and whiting have been live sand fleas. Additionally the chartreuse float pompano rigs with clam and crab flavored Fishbites are the top choices for synthetic baits. Fish pompano rigs in the first and second trough as well as outside the sandbar. Clear water, rip currents and cuts produce the best catches.
Looking forward to September and the presence of mullet will be topping the radar. There isn't a more exciting time to fish then the transition to the fall mullet run. As these baitfish began to appear there will be a plethora of opportunities on tap. Free lining live mullet or croakers in the first trough is a sure fire way for fast action. Snook, jack crevalle and tarpon will be using these thorough fares to pounce on disoriented baitfish in the wash. Get out and have some fun these next few weeks!!