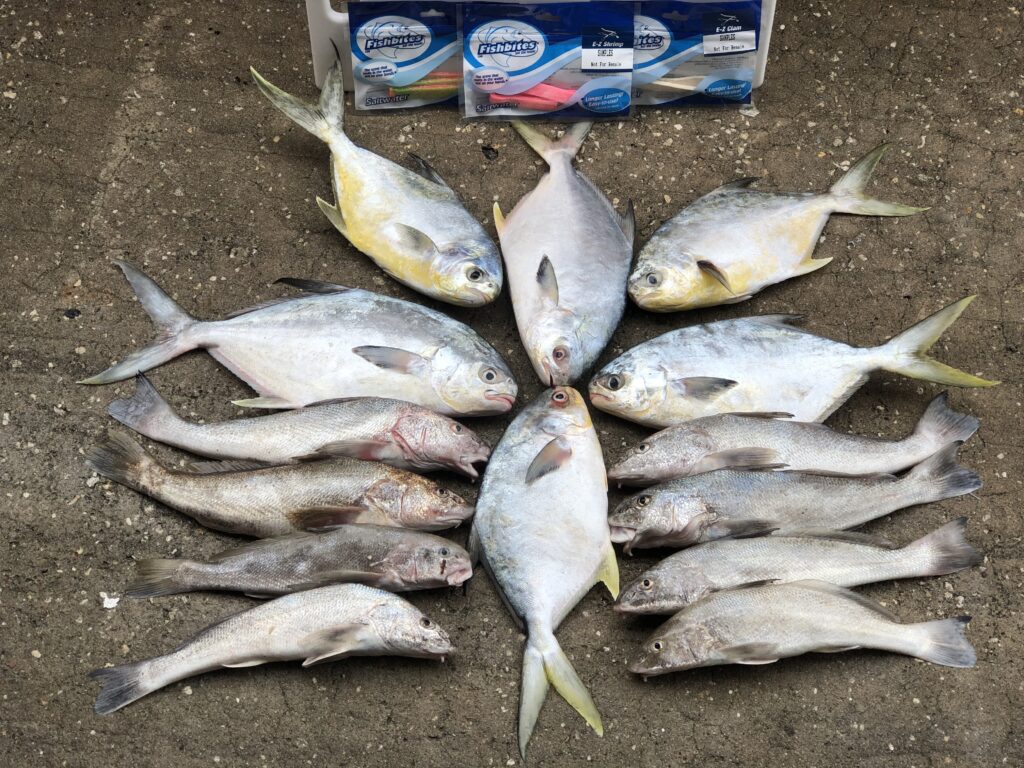 The latest Central East Coast Surf Fishing Report: This is the season for motivated anglers to pounce on the numerous opportunities our local waters have to offer. Currently we're seeing a bit of deviation from traditional years past. The fall mullet run should be showing signs of a push. Unfortunately, we have yet to see any significant mullet migrations down the Central East Coast of Florida. With that being said, this could change at any moment. Continue to keep a pulse on when the mullet does arrive. It's one of my favorite seasonal fisheries, ripping into a ton of fish on bait or artificial. A ton of fun!
Surf Fishing Tips
Last week saw a smattering of whiting, pompano, blue fish, spanish mackerel, and jack crevalle fishing the beach. Certain days this week during surf fishing charters we've had double digits whiting catches along with a handful of pompano, and Spanish mackerel and ladyfish topping off the day's catch. Knowing this, it's a good idea to strategize for the plethora of species to be hooked. Dead sticking using pompano rigs with Fishbites in combination with sand fleas, clams, or shrimp is a generally universal approach to cover the spectrum.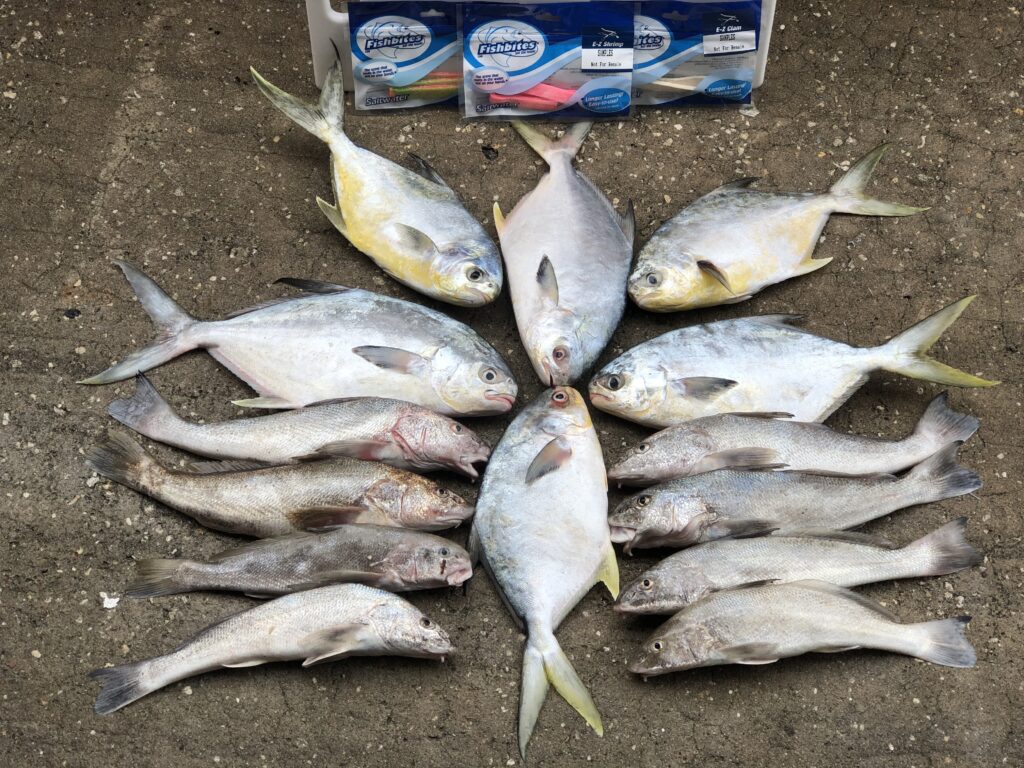 The Spanish mackerel, bluefish and ladyfish can be caught using a variety of tactics. Along with dead sticking, a very effective tactic is to employ the use of artificial lures. Surf fishing equipment can be quite diversified when you gain the understanding of species targeting. For casting artificial lures such as gotcha lures or spoons, I recommend using a 2000-4000 series reel with 10-20lb braid and 30-40lb fluorocarbon with a trace of light wire for the mackerel. One can get away without the wire, but be warned, you're going to lose a few lures to these toothy critters. For the cautious approach, the trace wire will protect your investment, while sacrificing a few extra bites due to the visibility.
East Coast Surf Fishing for Tarpon
Central East Coast surf fishing for Tarpon are in full swing currently from the north end all the way down to the south end of Brevard County. An effective method of finding a workable area is to drive to various accesses and look for diving birds. Once you locate the bait and bird piles, then make use of a kayak, canoe, or paddle board to access the frenzy. Lots of options exist for feeding fish, but a tried and true method of slow trolling a live mullet, menhaden or pogie will ensure best results. Recommended fishing tackle consist of larger spinning reels from 4000-6000 series. Match that with 20-60lb braid and a 3-6 foot fluorocarbon leader. Circle hooks are a must for this fishery as well. Being a catch-and-release sports fish makes it that much more important to safely catch, handle and release a strong fish. Whether it be by shore or small vessel, now is an amazing time to explore the various fisheries while good weather persists. Get out there and get tight!