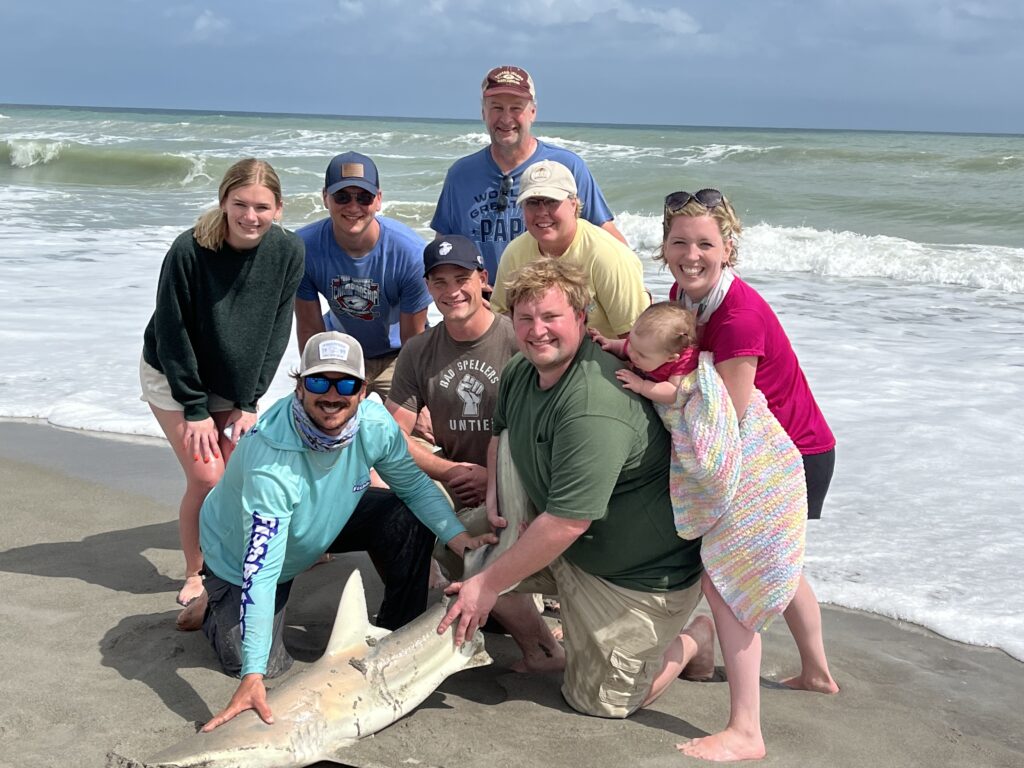 Pompano resurgence hits the Space Coast! Pompano and whiting came back with a vengeance last week while surf fishing near Cocoa Beach south to Melbourne Beach. Bluefish continued their seasonal onslaught while catfish and bonnethead sharks filled in the blanks. Clean water graced the coast for the latter half of the week before the front that hit over the weekend. To sum it up, it looks like we're in for a good run of surf fishing lining up for the next couple of weeks.
The signature strike of a surf-roaming pompano excited our beach fishing charter clients. Towering rods bent over with the telltale signs signified a pompano on the line. The rig of choice was a combination pompano rig with pink floats and clam Fishbites tipped with fresh shrimp and sand fleas. This same rig accounted for multiple other species as well including black drum, bluefish and whiting.
Leaving no exception for the glorification of pompano had the whiting fighting for their shot at fame. They came in numbers and size this last week while surf fishing near Patrick Air Force Base and Melbourne Beach. On specific days these fish only wanted the Fishbites with a smaller profile in lieu of traditional surf fishing baits like sand fleas, clam and shrimp. As recommended, always try a broad array of baits to help isolate the feeding patterns of intended species.
Dirty water and high winds culminated on certain days to create an ideal environment for catfish and bonnethead sharks to shine. While interested pompano and whiting struggled to find bait over the scent-feeding species, it became a challenge to fish through these unintended species for our prized fish. When in doubt, make it stand out! Bright floats and color change rip currents minimize certain catches on days where conditions are challenging. Make your rigs custom to the day to increase results.
No matter the conditions or winds it never put a damper on shark fishing charters. Blacktips are in full force and we had at least one if not multiple hookups on each shark fishing trip. Fresh chunked baits along with live bait had them chewing. Heavy tackle and tight drag helps in fighting these sporadic sharks to an expeditious catch and release. In conclusion, I would say get out and take part in the surf fishing over the next few weeks. Conditions look favorable for this week and beyond.