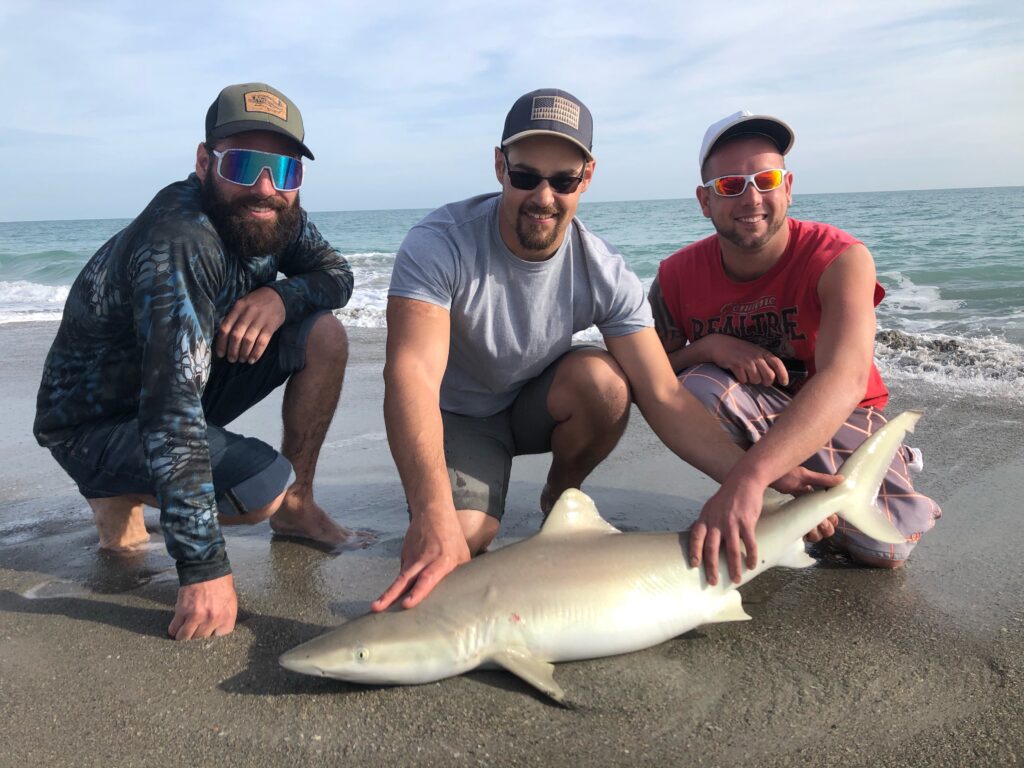 Surf fishing reports for Cocoa Beach, Melbourne Beach and Sebastian Inlet held a similar trend to the prior week with inconsistencies on a daily basis. The water temperatures have plummeted and that has resulted in a varying bite for most shorebound anglers. Bluefish stood the test of time as they're no stranger to the cooler water temps and continue to stand out on each beach fishing charter. With a heavy dose of bluefish relenting to influxes of pompano, whiting, black drum and sheepshead it's been an up and down week for surf fishing the Space Coast.
When one can find an ideal weather window, I absolutely encourage you to get out and try your luck on local area beaches. The catches of large bull whiting are still happening fishing near Cocoa Beach and Cape Canaveral. Particularly this week, fresh cut clams along with peeled shrimp had an amazing catch rate. These two baits are always a great variation to the typical sand flea with Fishbites combo.
Pompano fishing the surf along Melbourne Beach and Indialantic also held slab fish. These fish continue to hold patterns where foods concentrate and then move right on when conditions deteriorate. Be sure to give yourself enough time to catch your chance at a passing group or fold it completely and move to another location if things never heat up. Combination pompano rigs with floats and beads rigged with electric chicken crab Fishbites and white clam worked particularly well.
As mentioned before, the bluefish continue their onslaught of persistence with a ferociousness that defines the species. Love 'em or hate' em they're here for the action. Fresh chunked bait rigged with heavier leader on a pompano rig or just about anything will catch their attention currently. Fishing charter clients have had excellent success catching bluefish and other species close to the shore edge on a low and rising tide.
Finally we can always hang our hat on the shark fishing charters that are sure to show everyone a good time. Black tip sharks, Atlantic sharp nose and lemon sharks frequented the top species catches for the week. You can even peer out from the shore edge and see blacktips and spinner sharks acrobatically displaying for all free jumping past the breakers. If you're ready to hit the beach with family and friends be sure to book a charter directly with us at cocoabeachsurffishingcharters.com or call for more information. ''Til next time, get out there and have fun.