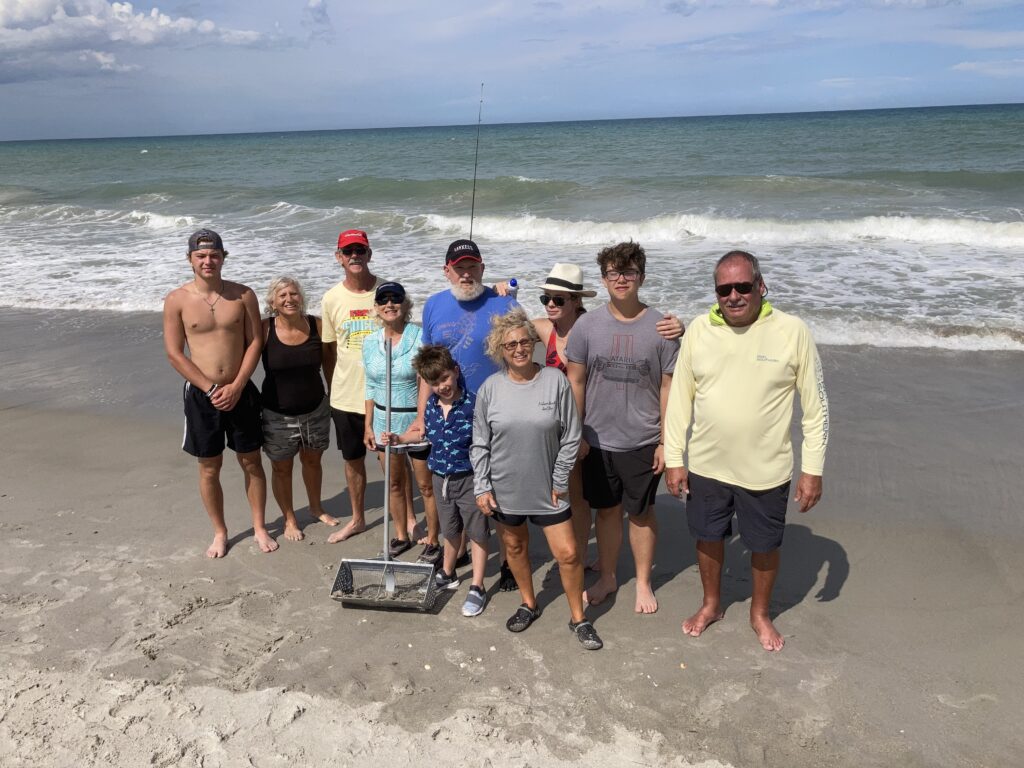 Surf fishing the Space Coast saw an improvement in conditions which led to a bountiful diversity of species to hit the shores. Snook, tarpon,  pompano and whiting were a few of the target fish that brought smiles all around. Shark fishing continued its steady pace with blacktip sharks making the most common appearances. Not all catches contained the thrills of the headliner species, with an abundance of croakers, catfish and rays to contend against. With that being said the bite was steady for bending a rod consistently including the smaller less desirable table fare fish.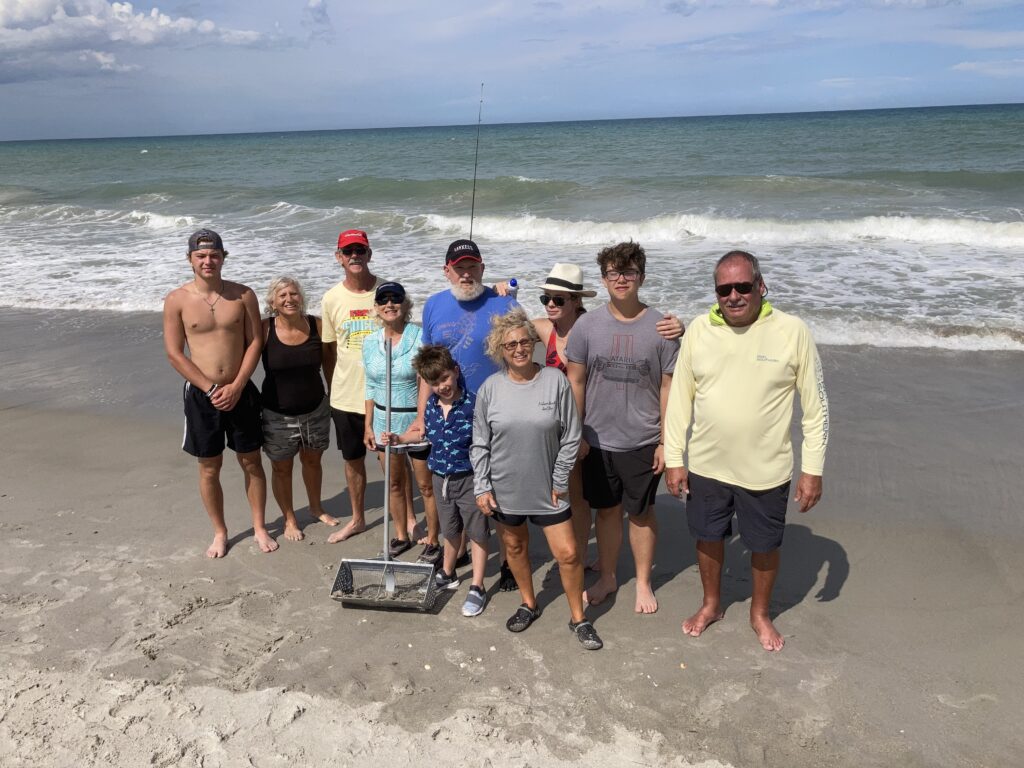 Cleaner water conditions were the main factor resulting in phenomenal snook catches in the first or second trough. Many shore-based anglers went out specifically to target these large trophy fish. July, August and September are the traditional months for providing an opportunity to hook into a fish of a lifetime from the beach. Live bait including croakers, mullet and pinfish are the desired selections for targeting snook in the surf. Free lined or slightly weighted rigs with 40-60lb fluorocarbon leader matched with a 3/0-5/0 hook will be the setup for the task at hand. Read the water conditions for swell and current and use split shots when needed to attain the correct presentation.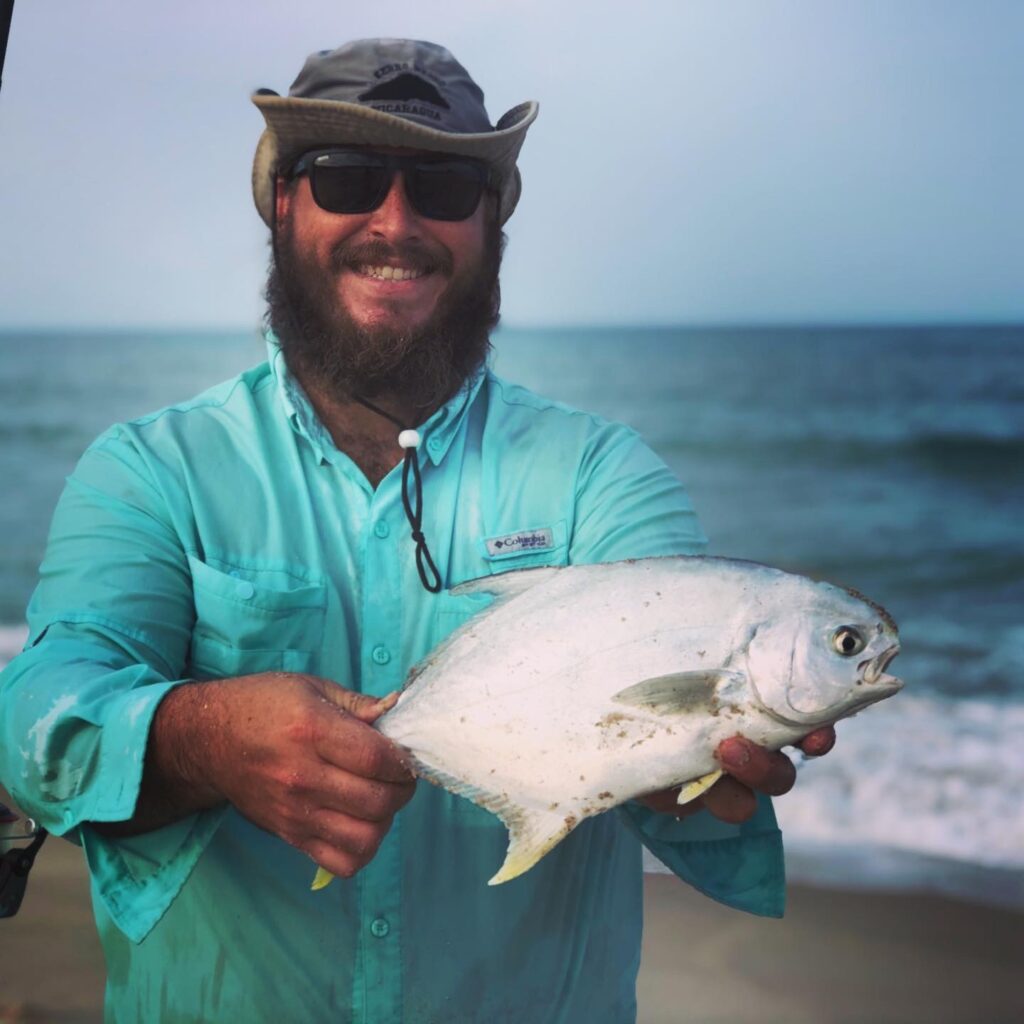 Noting the fact on water clarity brought in a resurgence of pompano making their presence know to surf fishermen in the southern regions of the county. Larger fish were caught on live sandfleas, live shrimp and fresh clams with the chartreuse and white pompano floats performing best.  Match the above mentioned baits with Fishbites in the clam and crab flavor to provide a desirable scent and visual aid to the presentation of your pompano rigs. Short pompano were prevalent between the bigger keeper-sized fish but nonetheless, pompano are available in decent numbers at the moment.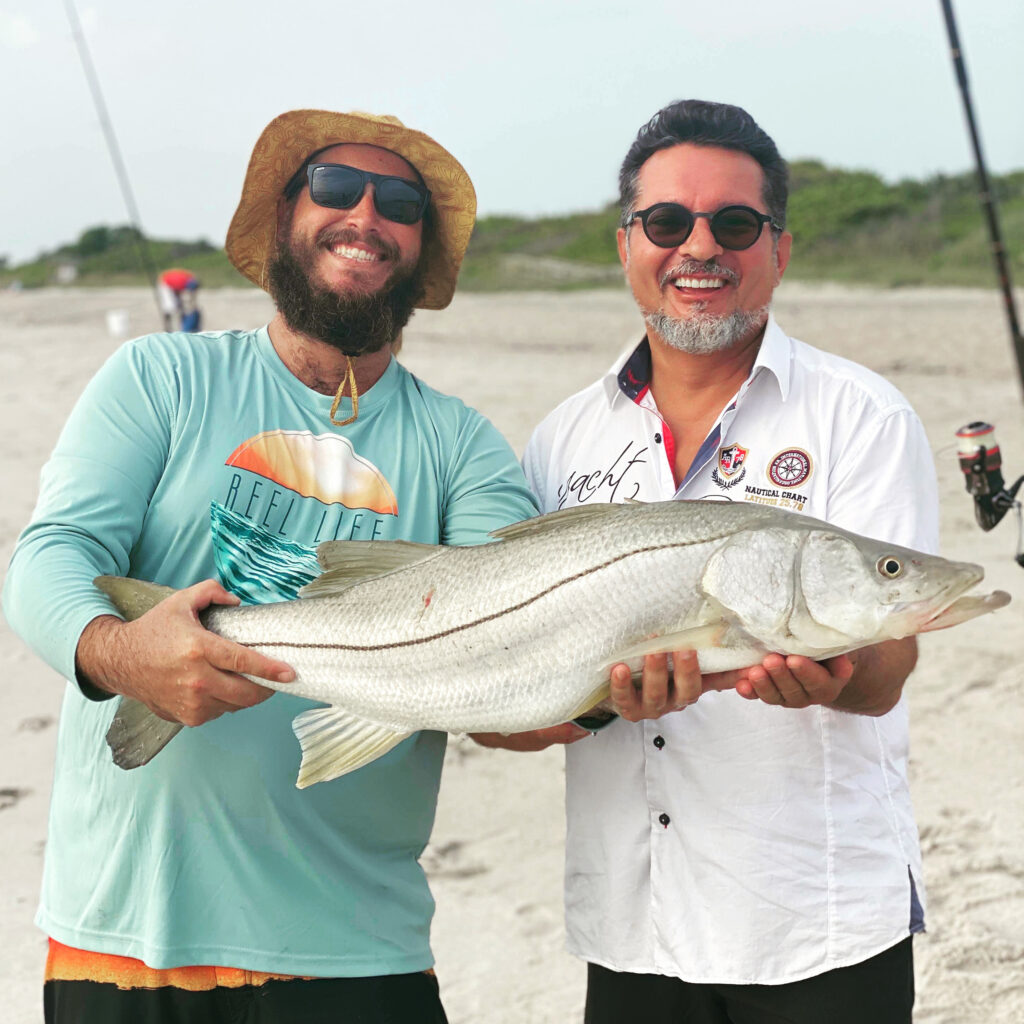 Seasonal predatory species including sharks and tarpon also highlight the opportunities on tap for local surf fisherman. The bite should stay consistent through August and September for those interested at landing a  monster. Tarpon will be seen rolling at times in the first and second trough within casting distance for shoreline anglers. Use large sized suspending Rapala lures or big swim baits for targeting tarpon in the surf on artificial.  Live baits for snook and chunked bait like ladyfish and mullet will maintain the double edged sword for understanding both species are attainable. Blacktip sharks may surprise your goal of tarpon and snook when they take hold of your live or chunked bait. These acrobatic species will make short work of the fluorocarbon leaders but to hedge that chance be sure to use circle hooks for a better hook set in the corner of the mouth. It's all on hand for those in pursuit so get out there and make a memory.