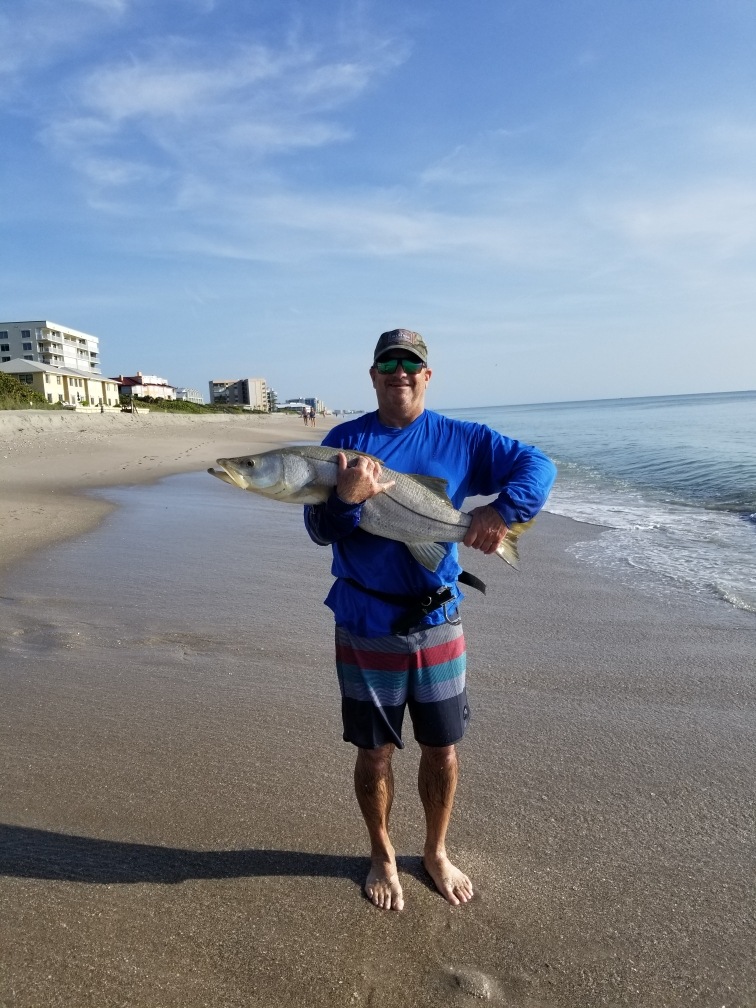 Florida Central East Coast Surf Fishing Report
Central East Coast surf fishing continues to thrill during the last few weeks with no end in sight! The entire Florida Central East Coast region has had reason to celebrate. The current conditions have held the opportunity for any number of species to grab a bait. Properly displayed baits have continued to be irresistible. Pompano fishing remains consistent from southern Cocoa Beach, Indiatlantic, and Melbourne Beach. Snook, sheepshead, whiting, and croakers are also frequent visitors to our beach fishing charters this week. With that being said, the end of this last week's deteriorating water clarity conditions caused the catfish catches to increase. Areas were still holding fish, but the effort it took to shake through the catfish was only for a dedicated few. Tide changes and cleaner water are the key to success under the circumstances.
Pompano fishing will always ebb and flow with the water clarity being a main ingredient to this fishery. Pompano feed with their sight due to their huge eyeballs, which gives them a distinct advantage in hunting out food. When the southerly winds blow hard enough over a sustained period of time, this increases the likelihood for dirty water. Combine this with any kind of swell and the ocean water can seem less attractive than the day or weeks before.
Helpful Surf Fishing Tips
Pay close attention to color shades when observing the surf. Greens and blues for water color creates higher probability of success. Brown water equals catfish mania. In conjunction, I always recommend a network to obtain information. Call Black Dog Bait and Tackle for a recent report for the southern end of the county or Man OverBoard Bait and Tackle for the central county report. Shut Up and Fish can provide detailed surf fishing information for the Cocoa Beach area. Also recommended is to use the surf cams to get a real-time perspective of current conditions. Do your homework before loading your surf fishing equipment for success.
Surf fishing can be super rewarding under the challenges of dirty water, but it takes persistence for it to pay. Don't hesitate to make a hard charge at it. Yes, some days you're going to catch a lot of catfish. Each of our beach fishing charters near Cocoa Beach south to Sebastian produced nice big pompanos along with sheepshead, whiting, and snook. So don't be discouraged when the ratio is not proportional. Lying in the midst of the catfish are the delicacies you desire! Fish on!